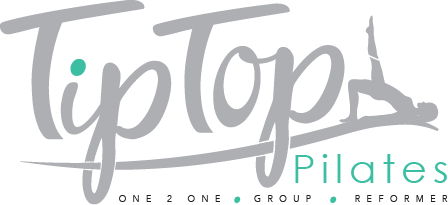 A KEEN ATHLETE, LAURA DISCOVERED PILATES WHILST SEEKING A REMEDY FOR A RE-OCCURING SPORTS INJURY. Her experience completely changed her views on this powerful discipline. Laura then decided to study pilates and completed an intensive pilates diploma and is now a level 3 pilates instructor.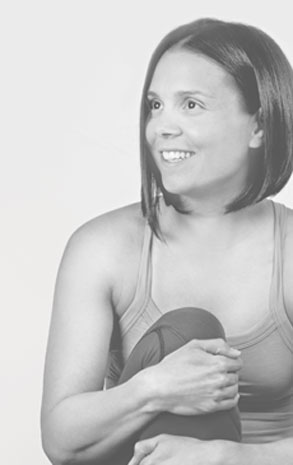 She has recently had a baby and has experienced even more of the benefits herself and pilates is now a crucial part of her own training programme. Pilates has helped with her post pregnancy body and other new mums too. From dialysis recti to prolapse - laura has helped women get back into shape naturally.
For clients who are runners, cyclists and swimmers pilates has helped create more efficient smoother flowing movement patterns and increased strength and flexibility.
LAURA LIKES TO INTEGRATE SOME OF HER MASSAGE TECHNIQUES INTO HER PILATES TUITION AS SHE IS ALSO QUALIIED AS A SPORTS & REMEDIAL MASSAGE THERAPIST, IN MYOFASCIAL RELEASE AND HOT STONES MASSAGE DISCIPLINES.
Testimonials
TIPTOP TESTIMONIALS THAT MAKE IT ALL WORTHWHILE!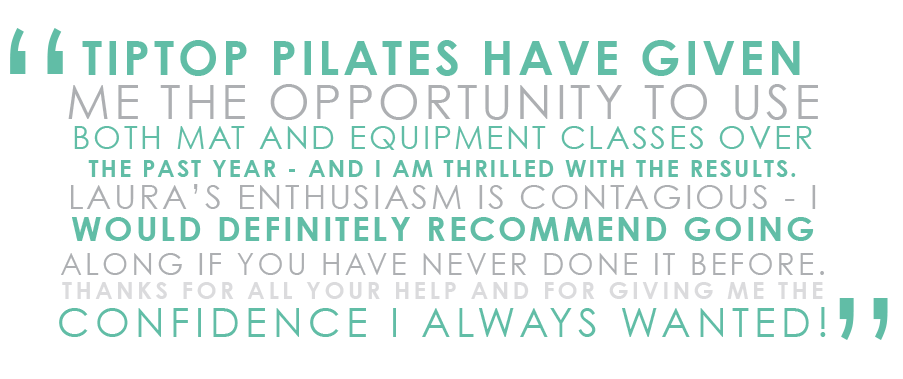 A friend of mine recently said that she'd never met a Pilates instructor who could do all the exercises….and I think that may be many other people's experience as well. My recommendation? Try Laura. You won't regret it and your body will love you forever!

Gemma

Never knew getting fit could be so much fun! Laughter seems to be an essential part of the sessions, but always come out feeling more motivated, more flexible and with a smile on my face. And whilst many of us are at different levels in the class, Laura is able to tailor exercises to suit us all. Would thoroughly recommend Laura for 1-1 training as well as class mat sessions for beginners and experienced Pilates people alike.

Jane

I started Laura's Pilates mat classes about 6 weeks ago after I decided not to renew my membership at a well-known local spa. Her teaching is excellent – clear instruction, varied exercises, just the right amount of challenge – and fun. Laura is friendly, welcoming and capable of giving individual attention whilst keeping the lesson going for everyone.

Alex

Would thoroughly recommend Laura for 1-1 training as well as class mat sessions for beginners and experienced Pilates people alike. On the occasions I have needed deep muscle massage, Laura has certainly been able to help. For someone so slight, she can sure deliver a depth of massage that is rare to find! Thanks, Laura – on all counts! 🙂

Muriel